Braven is a 2018 action movie vehicle for Jason Momoa. It co-stars Stephen Lang as Momoa's dad (he looks nothing like him but whatever), and the versatile Garret Dillahunt as the psychopathic heavy.
I have to say this is probably one of the better movies I've seen this year. It was just refreshing to see a well-told unpretentious action movie that introduces all of the archetypes, the beautiful setting of Newfoundland, the conflict, and then lets it all play out over a period of one day.
The conflict arises when Momoa takes his mentally ailing father to their hunting cabin to reconnect and they both discover that someone has stashed a million bucks worth of quality H in their tool shed. If you have seen Commando then you know where this is going. The criminals come at the two with paramilitary precision and weaponry and the simple blue collar father and son team must defend themselves with only a rifle, a bow and arrow, fire, and some tools. Some of the kills are clever and have never been done before. The villain is ruthless and charismatic. The setting is, as mentioned, a nice change of scenery. The music is also pretty good.
Braven is the directorial debut of long time stunt coordinator Lin Oeding. Momoa is great as the lead. I just wanted to see more of him. I would like to see a sequel to this more like Rambo II where we won't need any exposition and we can just get to the action.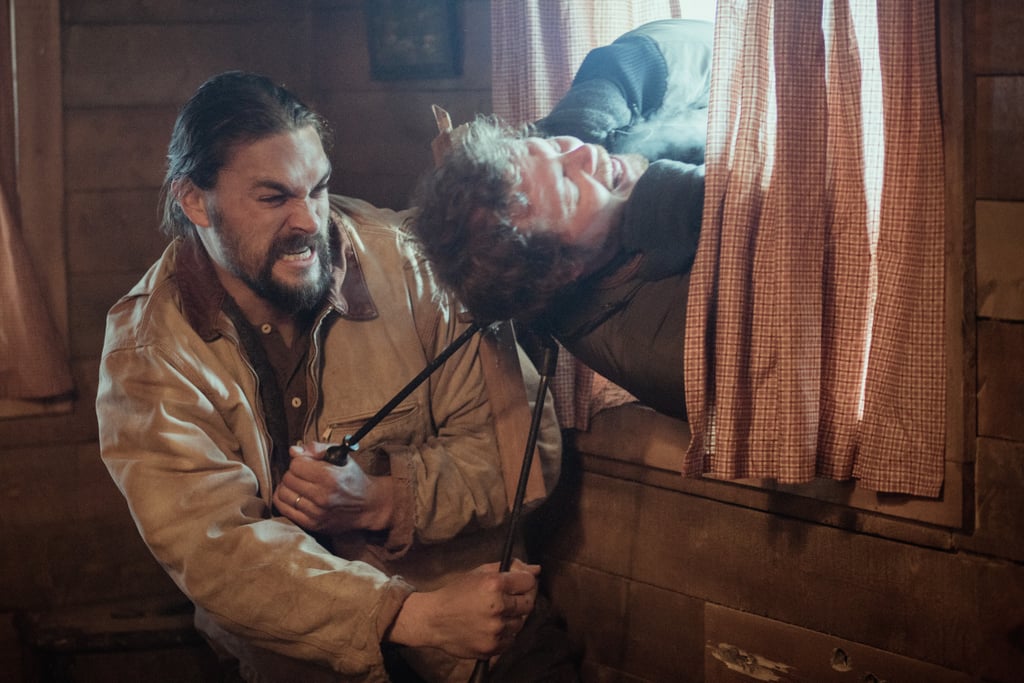 3 bear traps outta 5