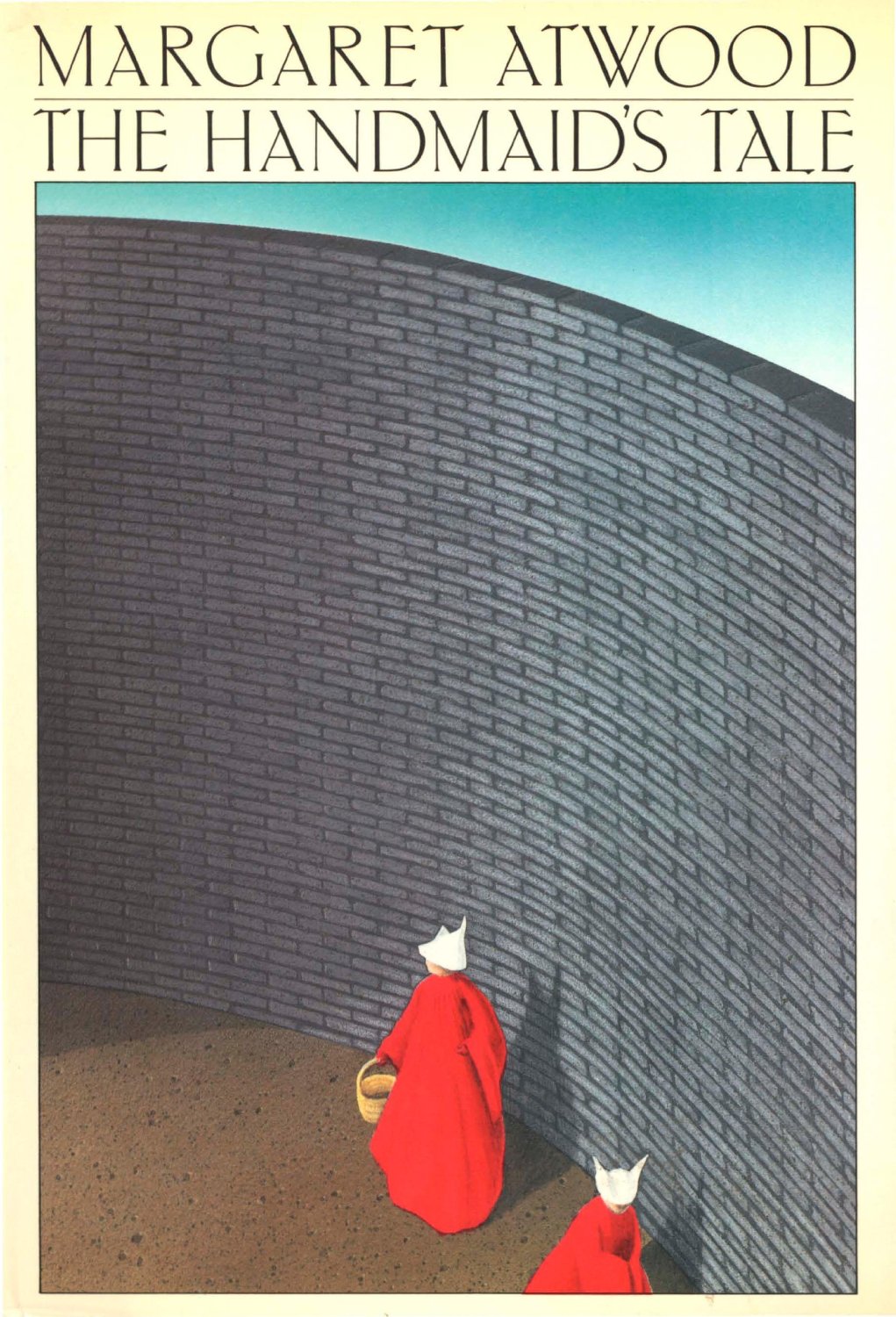 It's been out for 30 years, but I finally read this often mentioned epistolary novel by Margaret Atwood. I have not read any of her other books and this is her best known. It really should not even be called a novel. It is the unstructured, stream of consciousness, rantings of a dull kept woman. The book is a fragment of an audio diary kept by the main character Offred who lives sometime in the near future. She has all of the intelligence of a subservient Christian housewife with uninteresting and meandering thoughts about her situation. Other than describing her dystopian reality (not very well I must say) Offred goes on and on about her simplistic feelings and desires. She makes the perfect slave for her religious masters. She does as she's told and never disobeys in any real way. I kept wondering why I was reading about this character. Surely someone else in this universe would be more interesting to follow and listen to, like her friend Ofglen. Offred is simply a massive bore with no real insights or observations. I would call her one of the dullest characters in all of literature.
Some notes on this future world: Congress and the President of the USA have all been executed by fanatical Christian MGTOWs. In a twisted version of Snake's ultimate dream, women become slaves that can no longer legally own property, hold jobs, vote, or even have names. They must take their husband/owners name, that's why we get "Of Fred." Offred doesn't have access to books and seems fairly uneducated so we don't learn what exactly took the human population down, but it seems to be either a nuclear war or some kind of radiation disaster. So Offred finds herself as a nun-like sex slave whose only reason to exist is to create children for a high ranking military commander. She is told that if she acts up her legs and arms can be cut off as only her torso is required for sex. The commander's wife is a dried up old hag who lays under Offred during awkward ritualistic inseminations.
Even if one looks at it as an allegory for the struggle for women's equality, it's still boring and plotless. Nothing happens. NOTHING. Offred is a paranoid but willing rape victim in a Puritan/Nazi theocracy, the end. Her job is to lie down and get screwed. That's her life. And much like Offred's occupation, I wanted to lay this book down every time I started reading it again. I had to finish it, but it was a struggle. In between fuckings she watches dissenters get executed and tiptoes around her masters so as not to find herself in a noose. I would recommend it to feminists maybe, but not to science fiction or dystopia fans. You can't out-kafka Kafka, which is what Atwood was trying to do. If you want to feel oppressed and depressed than read it, but I personally hated it. I am not a fan of Kafka either. It's depressing for depressions sake. You could see it as a warning about religious fanaticism, but I think Arthur Miller covered that already in The Crucible.
1 Dystopian Nightmare Outta 5